Aiken SC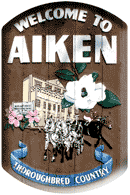 We have fallen in love with Aiken SC and have owned a home here for several years. We now have relocated here permanently and experience all that Aiken has to offer year round. Aiken has long been a visitor's paradise, from it's early days as a health resort to it's current distinction as one of the best places in the USA to retire and live. The locals are extremely warm, friendly and eager to make your stay as pleasant and comfortable as possible. We recommend Aiken as a great place to visit! The town name? The South Carolina Canal and Railroad Company was established in 1828. William Aiken was first President of the Railroad Company and the town was named in his honor. Construction is complete on a restored train depot on its original downtown site and houses the Aiken visitors bureau. Visitors can now get a view of Aiken just as you might have many years ago. A short history of Aiken can be found here.
Our Travels
Watercolor Art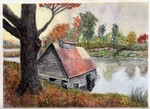 I have recently become very interested in expressing the right side of my brain through watercolor paintings. A gallery of my paintings is available here.
About the Author
My name is David Kjellquist. I now live in Aiken SC. A brief background on the family name. My family immigrated from Sweden early in the 20th century. I have good genealogy for relatives in the northeast US. I am interested in any other family connections. Please checkout my family tree here
My Network
Click on the picture below to see my home network.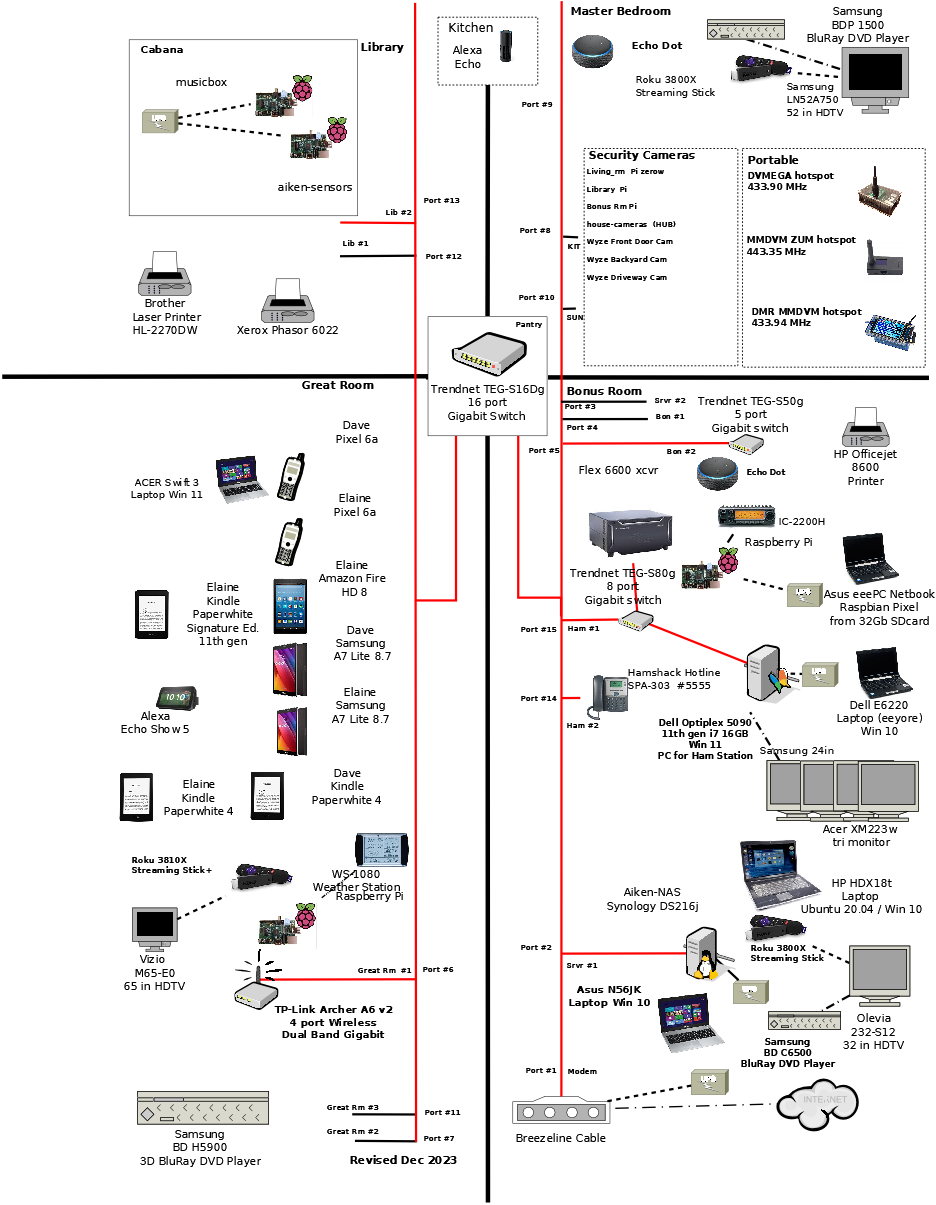 My Ham Toys

Family
Family Tree
Granddaughter Pics
Grandson Pics
Entire Family Album

Recent Visitors
This Oldcyberdude (My Blog)
"Laughter is the sound that knowledge makes when it's born"

Welcome to the home of the Oldcyberdude. This is my home page and documents some of the new tricks learned by this 'Oldcyberdude' including mostly my Linux toys and ham radio toys. I will periodically update this site (see changelog) to provide sources and references to things Linux and ham radio that may be of interest to other oldcyberdudes.
My grandson, Kevin Freeman Jr., is a Johns Hopkins University, Peabody Institute, graduate with a degree in tuba performance. He is currently attending Penn State Univeristy in the Professional Perfomance Certificate program. On April 26, 2019 Kevin performed Maler's 5th symphony with the Peabody Symphony orchestra. Here is a link to an audio (MP3) recording.
This oldcyberdude started out as a young lad taking apart old television and radio sets when active components glowed and before components could only be seen under a microscope. As a teenager, I became a ham thanks to the Bloomfield Amateur Radio Club, Bloomfield Ct. and thus started a life long interest in communications and antennas.
My ham activity has ebbed and flowed with demands of school, family and profession. I have had major stations with tri-band beams and a 70 ft tower. Since moving to Aiken,SC I'm no longer constrained to attic antennas in a townhouse. I now enjoy an outdoor wire antenna in the trees for 160/80/40 meters. And, thanks to friendly neighbors, I have a hex beam for 20-10 meters. With 18 months of operation I believe the hex beam is by far the best performing antenna for the dollars invested! My ham pages still provide my lessons learned from my townhouse days.
These pages will be limited only to my value-added information i.e. no long lists of unmaintained web links.
Last 30 QSOs
Bicycle Racing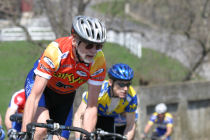 In order to delay as long as possible the inevitable related to age, I took up bicycle racing again after a hiatus of more than 15 years. Though avid, I am a mediocre racer in terms of palmeres (French term for results history). Since moving to Aiken I have retired from racing but still ride regularly with the Aiken Bicycle Club. But if would like to see some great amateur bicycle racing come out to a race in Southeastern PA or Southern NJ from March to Sept. You can also join me for a ride with the Aiken Bicycle Club. If cruising this site is more your speed, my race photos can be found here.